Chagrin Gateway Forum – Danny O'Connor
FRANKLIN COUNTY RECORDER DANNY O'CONNOR
TUESDAY, MARCH 23 – 7PM
Virtual Event via Zoom
With the 2022 races right around the corner, the Chagrin Gateway Democrats invite you to spend an evening discussing the future of Ohio and the nation with Franklin County Recorder Danny O'Connor. O'Connor is believed to be considering a run for statewide office in 2022—possibly the U.S. Senate.
Register below. Zoom meeting link and passcode will be distributed the week of the event.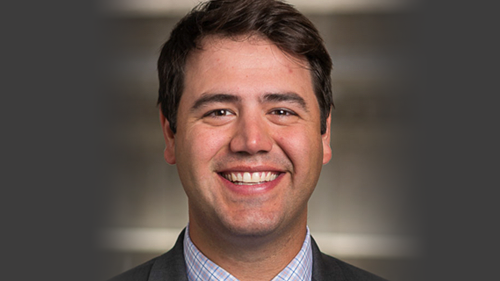 Daniel J. O'Connor Jr. has the honor of serving as Franklin County's 30th Recorder. He was elected in November, 2016 to his first four year term and re-elected in 2020.
As the son of an educator, the need to give back to the community is a belief that was instilled in Danny from a young age. It is this idea that led Danny to serve in the poorest neighborhoods of the United States, to become politically active in the Democratic Party, and now, to serve as Franklin County Recorder. Danny is committed to public service, justice for all, and good government, a commitment he emphasizes every single day as Franklin County Recorder.
Following his undergraduate studies before he began law school, Danny served in the Jesuit Volunteer Corps as a legal advocate at Part of the Solution Legal Clinic in The Bronx, New York. In this capacity, Danny worked with veterans, immigrants, homeless individuals, and individuals stricken by poverty.
Danny received his undergraduate degree from Wright State University, where he served as President of the College Democrats. Danny continued his education at The Syracuse University College of Law, where he was a law alumni scholarship recipient, a member of the Dean's List, Vice President of the Student Body, and recipient of the General Electric Student Leadership Award.
After graduating law school and passing the Ohio Bar exam, Danny worked in the Franklin County Prosecutor's Office in the juvenile division. In 2014, Danny joined the law firm of Weis and O'Connor, where he was a partner, specializing in family law. In 2015, Danny and his partner, Amy Weis, were honored to contribute to the American Association of Matrimonial Lawyer's Amicus Brief which asked the Supreme Court of the United States to rule in favor of marriage equality. As of 2019, Danny is a partner in the law firm O'Connor, Haseley, and Wilhelm.
Danny, his wife Spenser, and their two dogs Mayo and Kilroy, reside in Clintonville and Dublin. They enjoy experiencing all that Franklin County has to offer.